3rd PlanIt Demo Version
What can you do with 3rd PlanIt? Most of the images in this site was designed by fellow hobbyists much like yourself. Few of these designers had prior background in CAD software. 3rd PlanIt is easy to learn, easy to use, and offers unlimited opportunity to express your creative instincts!
PC compatible with Windows 7, 8, 10 and 11. Mac compatible using Crossover v16+ or through emulators such as Parallels and VMWare Fusion. Two-button mouse recommended.
Important note: Shortly after a new release of 3rd PlanIt, your browser or anti-virus software may warn you that the file has not been downloaded frequently. That is the nature of a targeted, niche-market program such as 3rd PlanIt. We strive to offer you the most modern, easy-to-use track planning system by providing regular updates that contain new features and design tools. All our release kits have been scanned for viruses by VirusTotal.com and we warrant them to be virus-free. If your browser offers you the choice of Delete or Actions, press Actions then Run Anyway. You can also right-click on the link and save the file to disk to perform your own virus check before running the installation. If you have questions or difficulties, please contact us at 3pi@TrackPlanning.com.


Sample of Layout Splines, new for version 11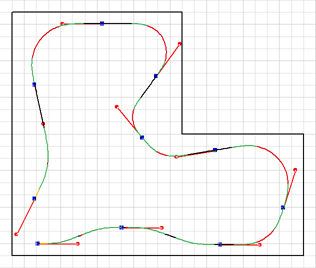 Download 3rd PlanIt Version 12.07.008 Complete (123 Mb) 8 Feb 23 This download contains the program and all textures, support files, examples and object libraries. The PDF User Manual is included with the download.
SHA256: 95eeddd52f223274571d1916793cf709bb97be674141a1f1f9879d8744c170b2
Find out about our latest great feature, SectTrak. Now it's easy to design creative layouts with Sectional Track!
Layout Splines. Use CNC precision to layout accurate centerlines, smooth, flowing track, and custom cut roadbed for any kind of model railroad. Supports CNC routers and Laser cutters. Order your Layout Splines from El Dorado Software or use your own digital tools that accept DXF files.
Read about SoftTrak! This amazing feature lets you design main lines that travel through chosen points (vertices) at angles you can set and modify. You can even select a group of vertices and move them all together, maintaining the track design within the moved vertices while keeping it attached to the unmoved portions.
The demo version is limited to 100 objects and will not save your drawing. It's a great way to learn for yourself all of the capabilities of 3rd PlanIt. 3rd PlanIt requires Windows 10, Windows 8, Windows 7, Windows Vista, or Windows XP. Mac users can enjoy 3rd PlanIt under BootCamp, Parallels, VMWare Fusion or CrossOver (which requires no Windows OS).
Download PDF User Manual for v12 This is included in the Complete installation kit, but you can review the contents of the User Manual before installing the demo if you wish.

Take some time to enjoy the craftwork of model railroaders around the world! Who knows what inspirations you might have from seeing these extraordinary layouts? Later in this page, find out how you can make custom rolling stock and trackside structures unique to your layout using 3D printing.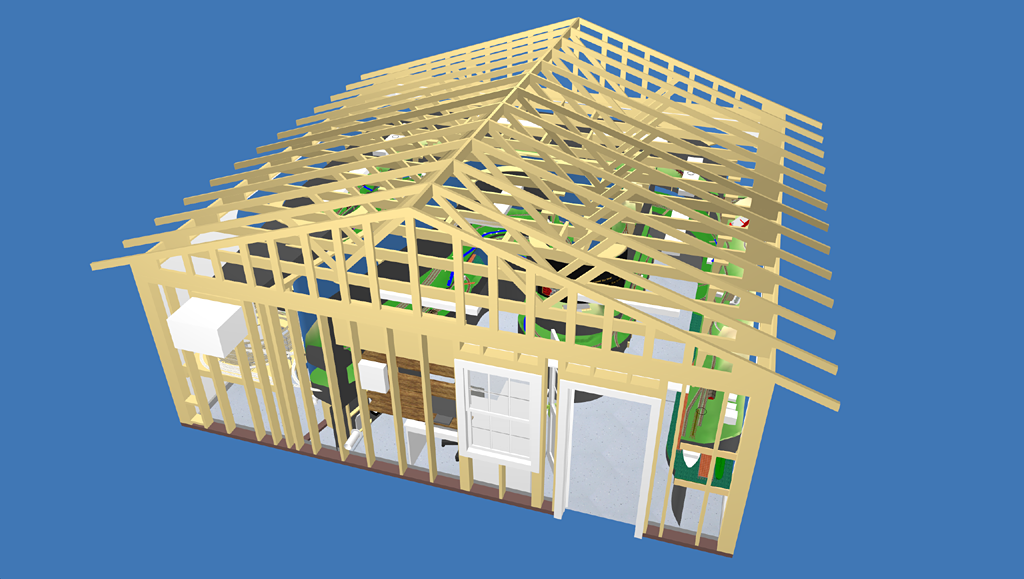 The "South Pacific Coast 1886" by John Hall, Walnut Creek, California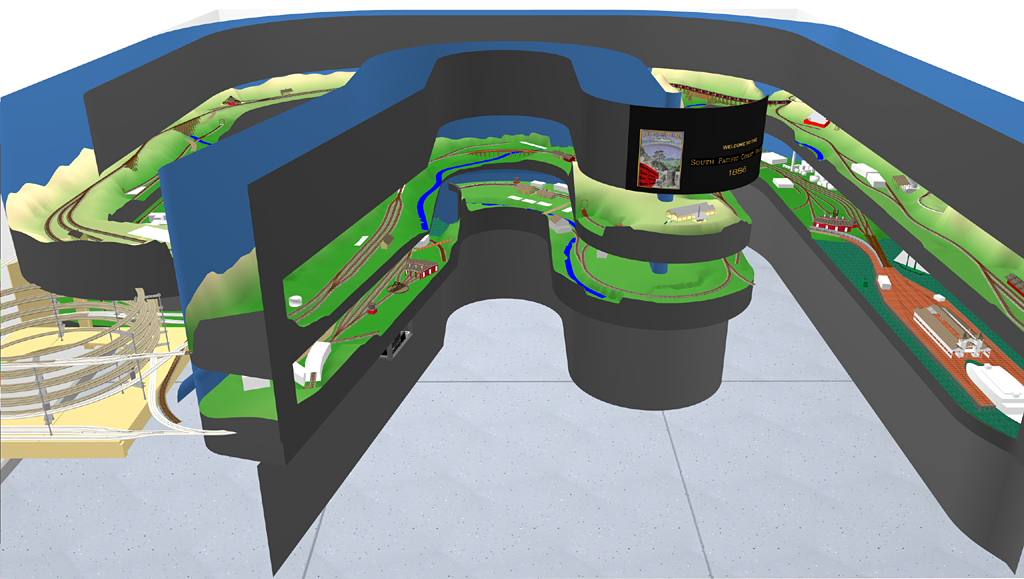 Multi-level design with realistic trackwork, era-specific rolling stock, bridges, scenery, two helix tracks, valences and backdrops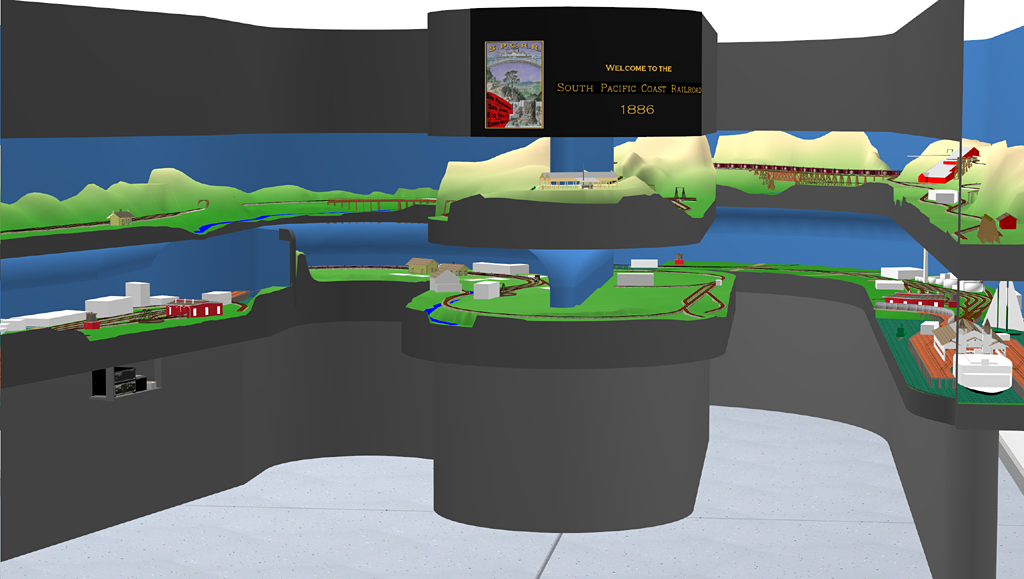 John has detailed the entire project, from the outbuilding frame to the DCC controller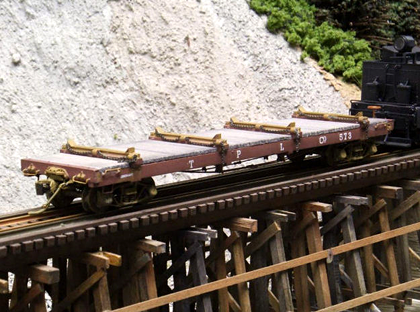 As seen in Richard Todd's article in Model Railroad Craftsman, Sept 2015, 3rd PlanIt now allows you to create detailed representations of rolling stock, locomotives and trackside structures that you can export to STL format for 3D printing.
A number of companies such as www.shapeways.com will print them on the material of your choice and deliver them to you in days, ready for assembly and painting. The HO Scale Log Car shown to the right was designed in 3rd PlanIt by John Hall and printed by Shapeways. The actual model shown here was finished and detailed by Richard Todd, another 3rd PlanIt user.
See more of John's work available for purchase at Shapeways by clicking here. Like John, you can offer your designs for sale. Their automated purchasing system handles the details for you, shipping the finished product to the customer and crediting your account.



3rd PlanIt - one CAD program for all your layout needs!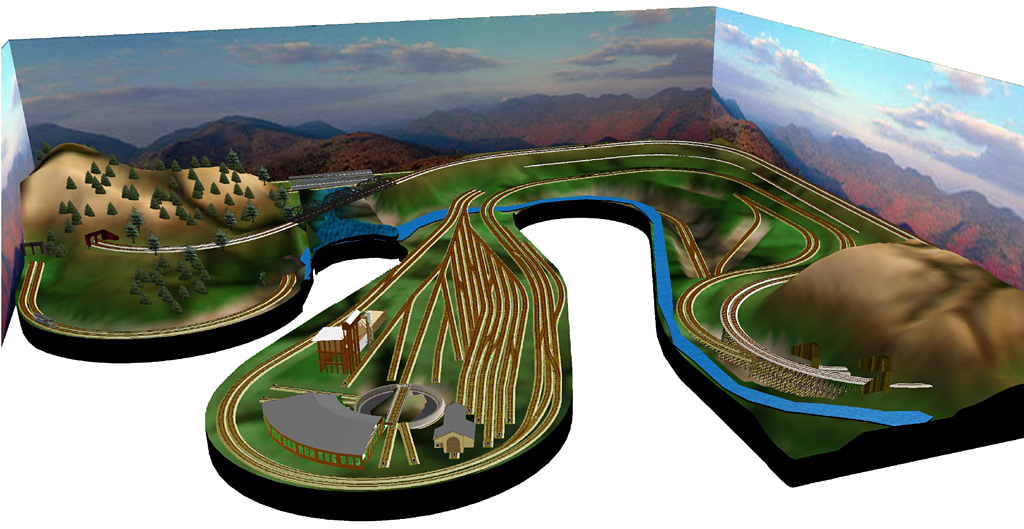 Designed by Chris Marco, Grove City, OH
Testimonials

v11
is
an incredible model railroad tool -- the latest in a series for 3rd PlanIt! I just found myself immersed in the possibilities
with
Layout Splines,
with special interest in the Roadbed Splines that included their production in HDU foam. Now, 3rd PlanIt not only offers the desired planning tool
,
but the ability to lay out the production of the initial right-of-way
,
track configuration and pathway. It expand
s
the concept of model railroading to a whole new level. The major step from plan to actual application with the complexity that this may entail
-
often a difficult construction phase
-
is highly simplified for the potential model railroad layout builder
.
Y
ou are solving many of "put-into-practice" ideas I have been pondering, considering the multi-level "empire" that I have been formulating in my mind!
Thank you
for
your creation of a dynamic tool which continue
s
growing into an even more incredible tool!
Kent Haberle

Lemoyne, PA
I want to thank you so very much for all of your help. I know that I will continue to be very pleased with 3rd Planit. I have tried a number of other CAD programs designed for model railroading and yours is by far the most intuitive that I have come across. The features that you have written into the program are much more elaborate and make the use of 3rd Planit much easier and more enjoyable. That is why I have chosen your program and believe me, I will definitely be recommending it to others.

As you know through our phone conversation , I am dyslexic and learning certain things, especially new programs that are very technical, is difficult for me. If I can say this after only a short while using 3rd Planit, a person without my challenges should be able to fly through the learning curve and be making beautiful layouts in no time. When I say beautiful, I really mean it. I have seen layouts that have been designed by others that have literally taken my breath away.

My very best wishes to you,

Steven Scott
Lebanon, OR
Works perfectly on my MacBook Pro. Great program. Singing your praise with my club members. Thanks.
Michael Collins
Architect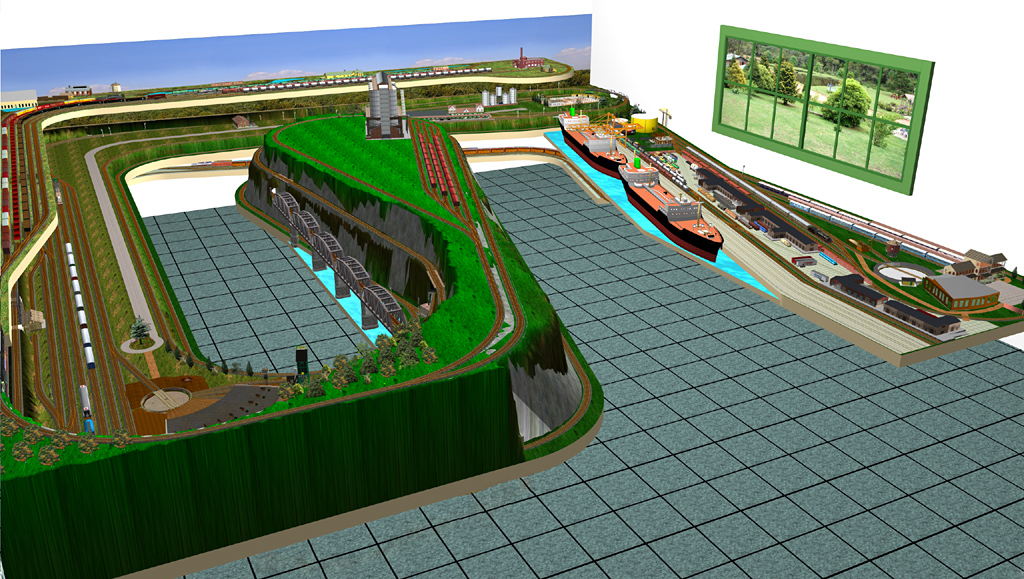 "Nova Maquete", by Helio Emery, Sao Paolo, Brazil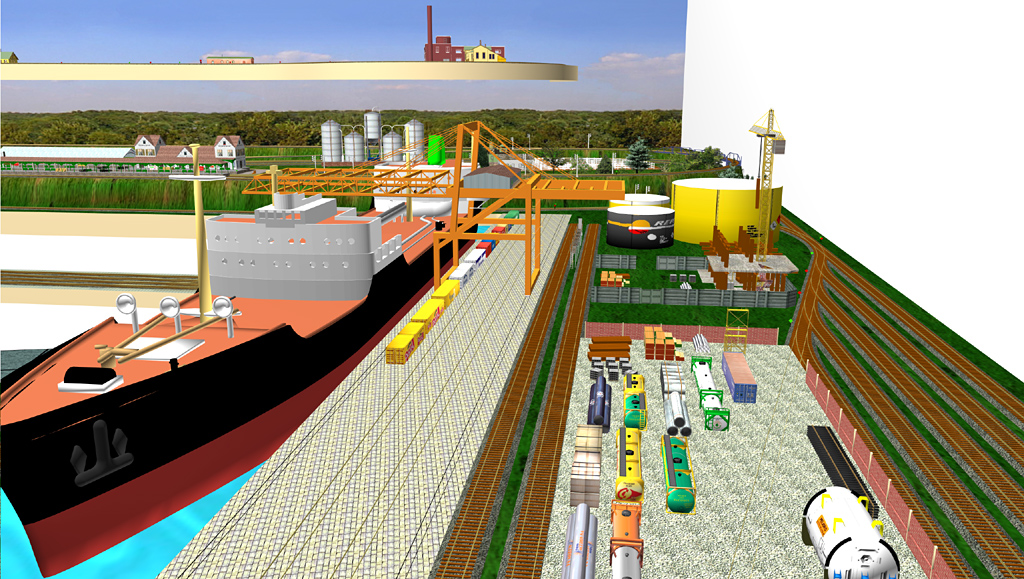 Close-up of detail in Nova Maquete, including a complete shipyard with container loads, cranes and storage facilities
Thanks so very much, Randy.....you're a prince of a guy. You need anybody to toot your horn, let me know. I've mentioned your program and shown my layout drawings to my local hobby shop and they were impressed. Being a retired draftsman, I KNOW a good program when I see one and 3rd PlanIt is the best of the bunch hands down!
Best regards,
Gord Schneider
Mississauga, Ontario
Great product btw... have used it to plan and build at least seven layouts for my custom layout building service. HO scale, O scale, and even a football field sized G scale layout. The 3D feature is a real "seller" when clients are looking at my ideas.
Regards,
Dave MacLean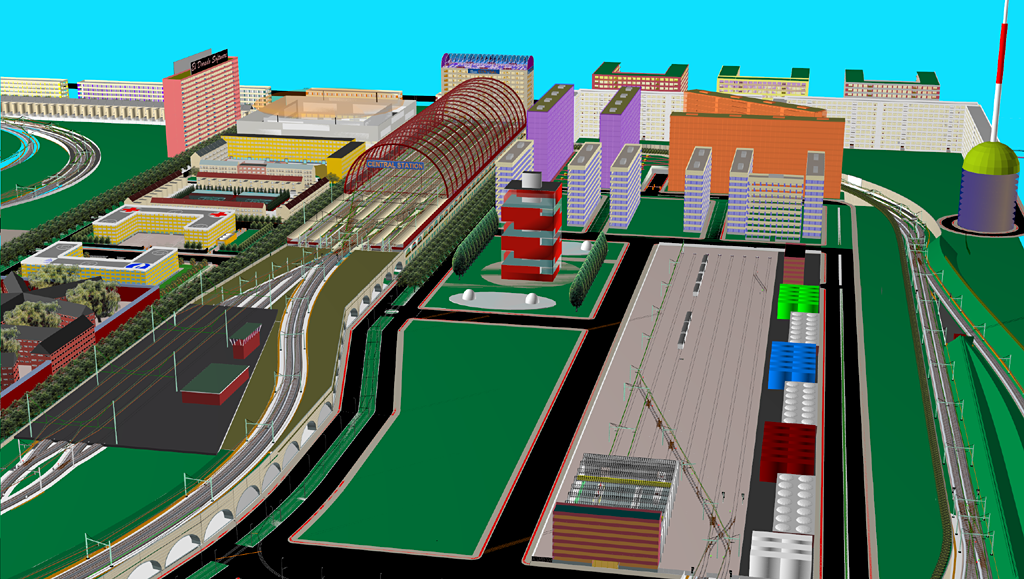 Concept layout designed by Alfons de Winter, Antwerp, Belgium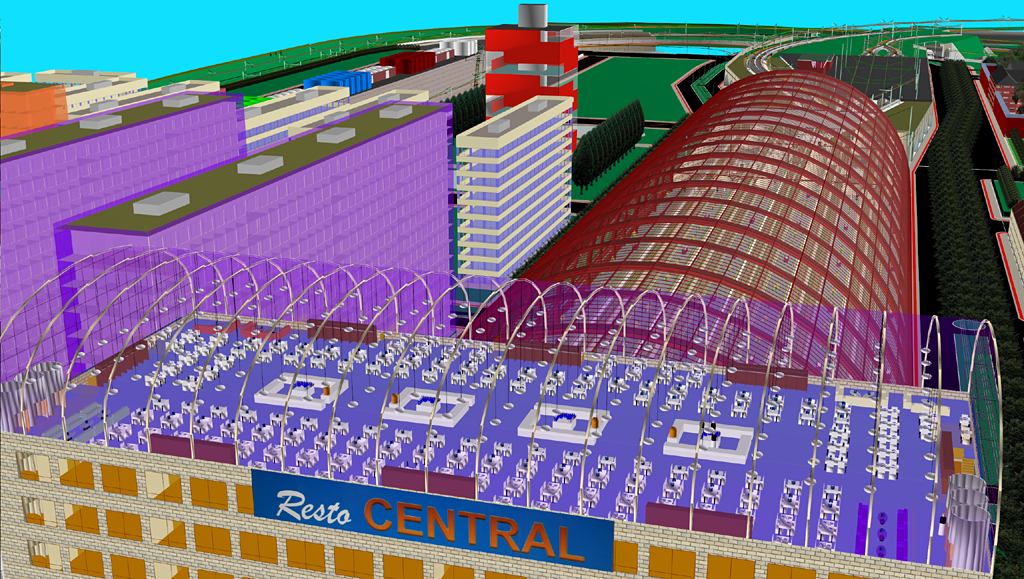 Alfons has incredible creative ability and great attention to detail, from railroads to architecture
I also compared your program to Cadrail and I was amazed at the quality difference. You're the winner.

gh
Well I got to the "right" man then. Thanks for the response to help me breathe easier... that is an awesome piece of software. Very glad I bought it over the other couple of choices!
Best regards
Chuck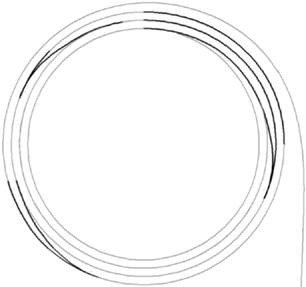 SoftTrak, Qunitic Easements, Vertical Easements and a comprehensive suite of track and terrain editing features allow you to create the most detailed, complex designs you can imagine. With the largest library of track objects offered by any program, at no extra cost, 3rd PlanIt is by far the best value for your money.
If you want to come up to speed quickly in a one-to-one learning setting, design and use lessons are available directly from the designer of 3rd PlanIt! If you aren't satisfied with your first session, it's free. No questions, no hassles, satisfaction guaranteed!